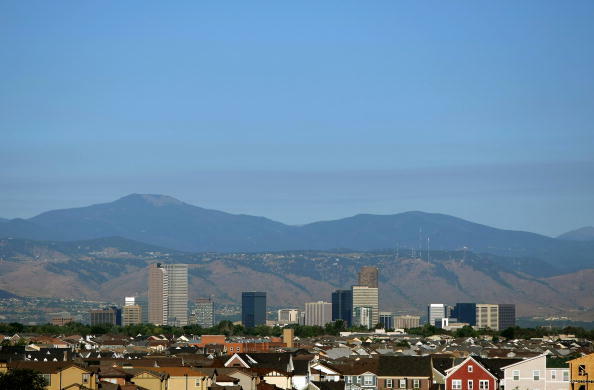 @gettyimages
Wow.
As I write this post, I'm reading about schools being closed in Colorado because of some 18-year-old high school student from Florida... apparently now in Colorado... who is infatuated with Columbine High School... and because she's made some sort of threats against schools... they've closed schools in the Denver-area.
Sad. Safe. A smart move for these kids in the schools... and for the teachers and for the families... and for safety...
But sad.
Mental health is a thing. I have to wonder if there were signs. If there was some sort of sign people may have seen... something which could have revealed that this might have been something someone might have missed? Something someone may have seen that someone could have stopped? Might we have seen something in this "person of interest" which we might have been able to catch earlier... so they might have been helped... earlier?
What I'm learning is that musings aren't always just "musings." Rants... are more than just rants. Statements made aren't always just word said, written or posted in moments of anger.
I'm hopeful we can continue to do what we must in this country to make mental health a real discussion in this country. So many are going through so many things... and it's not something to be embarrassed about. It's not something to hide. It's past time for stigmas... and it's time for proactive action.
Once, someone told me once that "only losers go to therapy..." Words which made me doubt - and put off - going to talk to someone in my world about some concerns I had regarding my own mental space. But I'm here to tell you that you aren't losing if you get help. We're not losers if we openly talk about what it is that concerns us when it comes to our mental and emotional space.
You just have to be willing to talk. Willing to see that someone may need something or some sort of help. And be willing to do something about it if and when something presents itself to you.
That knowledge of self and what you need to be your best self... to me... is winning.
I'm thankful for the steps being taken in Colorado right now to keep people safe... and I'm hopeful that we'll be able to work to find a way to get people who might consider some of the most unthinkable things the help they need to move through what they're going through... because if there's any one thing we don't need as a people...
... it's another tragedy.
#LoveToby
tk@iheartradio.com