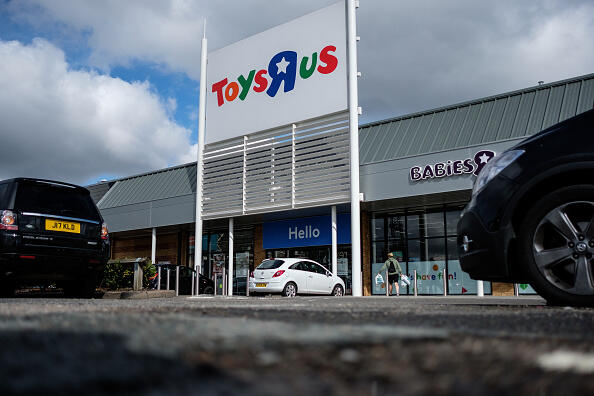 @gettyimages
If you wanna be a Toys R US kid... you'll have that chance... again!
News reports say that the iconic brand, shuttered in the US after closing all of it's stores due to bankruptcy brought about from competition with Amazon, should be back in some form by the holiday season of this year.
Executives from the old TOYS R US have banded together to form a new company, called TRU KIDS, which manages the brands for TOYS R US, BABIES R US and GEOFFREY'S TOY BOX.
It's unclear as of now if the new TOYS R US will take the form of brick-and-mortar stores, or if it will be shops located in other stores, like a larger department store or grocery stores... or even a Target type store. It is believed that the new company will focus on e-commerce.
"We all hope this means the TOYS R US Holiday Catalog will make a return soon, for a new generation of TOYS R US KIDS," said American Radio Presenter Toby Knapp from his home iHeartRadio studios. "I was a Toys R US kid. I don't want to grow up, and I'm hopeful for others like me that this nightmare will come to and end and our world will again have TOYS R US for all of the kids in all of the places."