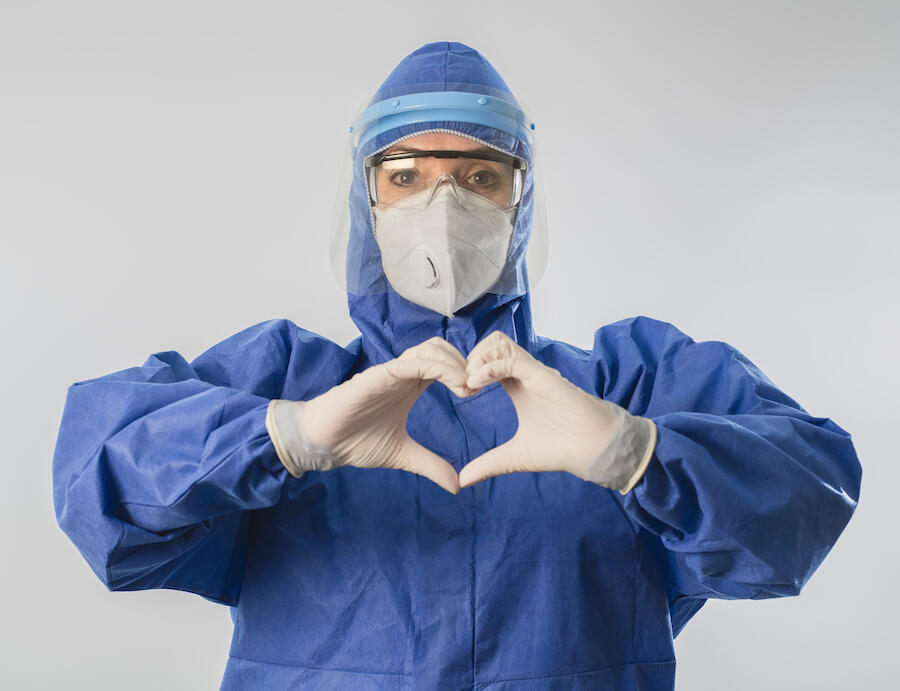 It's National Nurses Day, and while we should always celebrate these incredible individuals who help save lives on a daily basis, this year it is so important, more than ever, to honor nurses who have been on the frontlines of the coronavirus pandemic.
During this difficult time, nurses have been at patients' sides as they fight COVID-19. Working long shifts everyday, these nurses are sacrificing so much to help coronavirus patients recover, and to make them feel not so alone since they can't see their families while in the hospital. 
Hear from some of the amazing nurses below, and from others who are helping to pay tribute to these heroes for National Nurses Day.