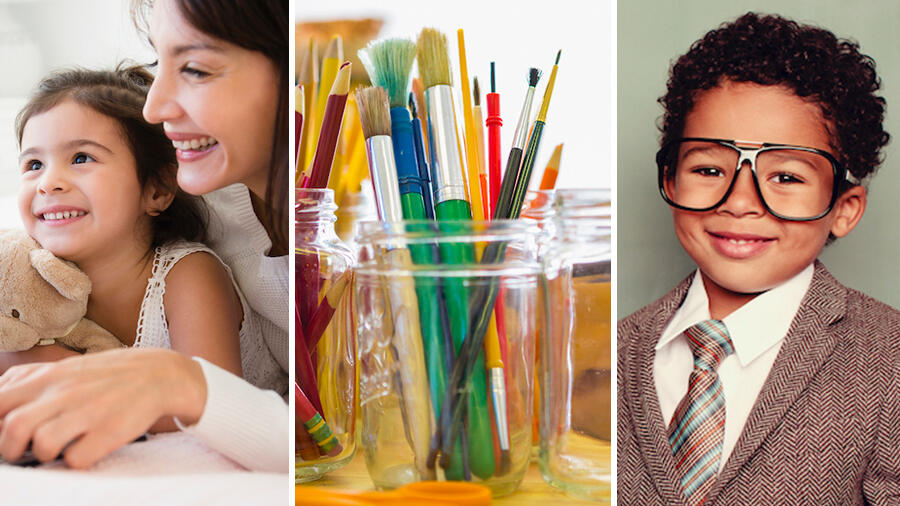 Teachers deserve the world!
During these unprecedented times where educators have had to exchange their classrooms for online Zoom calls (or virtual chats of the sort), it's never been clearer that teachers deserve not only praise and appreciation but also a whole heap of respect! And while we are all unable to physically show our appreciation for all that they do —due to social distancing and stay-at-home orders — we've come up with 10 ways to virtually celebrate the unsung heroes we call educators today (May 5) and every day in honor of Teacher's Day 2020.
Keep scrolling to see our full list.
1. Share how you celebrate and care for your teachers on social media.
Don't forget to hashtag it! #ThankATeacher #TeacherAppreciationWeek
2. Help your children make something to show their appreciation for their teacher.
It could be anything from a drawing to a poem, the possibilities are endless.
3. Email them heartfelt letters, cards, and messages of appreciation.
It'll put a smile on their face!
4. Send your teacher a virtual gift card.
Whether it's a gift card from a local restaurant or from a spa, it's the thought that counts.
5. Start a classroom supply wish list online.
And donate, of course!
6. Mail them flowers or a care package.
Because who doesn't like flowers and self-care?
7. Cheer on teachers during a virtual class.
Set aside some time to celebrate your teacher with a chant or maybe even a homemade sign.
8. Sing a thank you song and post it to honor our teachers.
Don't be shy, brighten someone's day!
9. Have your kids dress like a teacher for their next virtual class.
Hey, imitation is the sincerest form of flattery.
10. Wear the color red on National Teacher Day and take a selfie!
Since we can't go outside to show our appreciation, make sure to share your selfie on social media using the hashtag #RedforED in honor of our teachers.
Photos: Getty Images