VIRTUAL EVENT: Above the Influence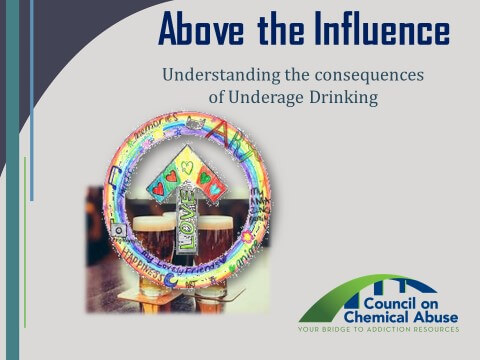 This is a live Zoom event. To participate, please register using the form below and you will be sent a link with the Zoom meeting information. There is no cost to participate.If you do not receive a link shortly after registering, please contact Jaclyn Steed atjsteed@cocaberks.org.
Above the Influence is an interactive, virtual educational program for students in grades 5-8 that teaches the potential consequences of underage drinking. Topics include Pennsylvania's Zero Tolerance Policy, the dangers of binge drinking and the effects of alcohol on healthy brain development. Students will explore strategies for avoiding underage drinking and finding healthy alternatives to using alcohol.
REGISTER: Above the Influence Virtual Event - 5/26
This is an interactive online Zoom presentation for students in grades 5-8. After you fill out the form you will be provided with a link to the presentation.